Is Non-Surgical Spinal Decompression Therapy right for you?
Is Non-Surgical Spinal Decompression Therapy right for you?
Written By Moss Chiropractic of Inverness on October 12, 2018
---
Spinal Decompression Therapy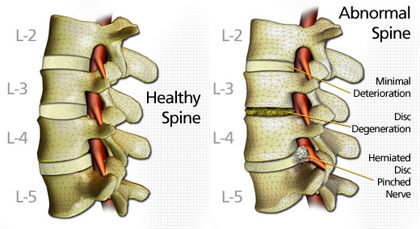 Here at Moss Chiropractic, we have had great results treating patients with FDA Approved, Non-Surgical Spinal Decompression Therapy. Decompression Therapy is so safe and gentle, many patients fall asleep on the table while experiencing the decompression treatment. The easiest way to understand how decompression therapy works is by explaining it like this, the small movements gently pull on body and spine, ever so lightly that it creates a reversal vacuum effect inside of the spinal disc, pulling the spinal fluid back inside the discs themselves. This process over time causes the disc to re-plump back up to a more desired and comfortable thickness, resulting in less pressure on the nearby bones, nerves and tissues. Taking the pressure of areas of the nerves is extremely important because any pressure, even the smallest amount, on a nerve, reduces the brains ability to communicate with whichever organs that nerve runs to. I personally prefer to not have any pressure and full communication between my brain and organs like my heart, lungs, pancreas, kidneys and well as a matter of fact I prefer clear and full communication from my brain to all my organs which is why I stay consistent with proper chiropractic care. Just as everyone should, once they understand the value of a free flowing brain, body connection.
If you find yourself wondering if you have an ache or pain that Spinal Decompression Therapy might help with or even simple Chiropractic Adjustments may solve, we would love to invite you in to get a better understanding of what you're experiencing and let you know if we can help.
Feel free to give us a call and mention you took the time to read this article.
We hope to see you soon!