Maybe It's Not Sciatica: SI Joint Pain Treatment
Maybe It's Not Sciatica: SI Joint Pain Treatment
Written By Moss Chiropractic of Inverness on February 5, 2022
---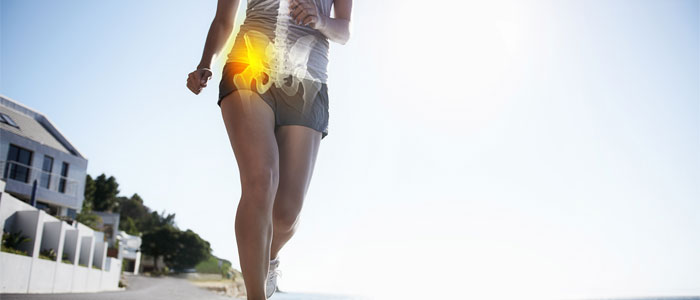 Sciatica is hard to self-diagnose. Many patients who visit the chiropractor believe they have sciatica. After all, the tell-tale sign of nerve pain that radiates down the leg can feel very telling. However, there are other conditions, such as complications in the SI joint or piriformis syndrome, that can cause pain. Moss Chiropractic of Inverness is experienced at diagnosing different types of pain and works to help patients get back to their lives.
Sciatica, SI Joint Pain, and Piriformis Syndrome
Being able to tell the difference between SI joint pain, sciatica and piriformis syndrome is immensely important in how we treat patients. Fortunately, the team at Moss Chiropractic has the necessary tools and expertise to distinguish between these conditions.
Sciatica refers to pressure being put on the sciatic nerve, which begins in the buttocks area and runs down your leg. Many patients use the word sciatica to refer to any type of pain that originates in this area, but the truth is that it may be a different condition entirely.
SI joint pain refers to dysfunction in the sacroiliac joint. This joint connects the hip bones to the sacrum, which makes it understandable to confuse pain in this region with sciatica. Irritation to this joint, or too much or too little movement, can cause it to inflame. Lower back pain is often the result.
On the other hand, piriformis syndrome involves a spasm of the piriformis muscle. The piriformis muscle is located in the buttocks region and is very close to the sciatic nerve, meaning that pain in this region is often confused.
Treatment for SI Joint Pain and Piriformis Syndrome
Telling the difference between these types of joint and nerve pain is extremely important in treating your condition. Self-diagnosing can only go far: you should always leave it to a professional chiropractor to inspect your injuries and diagnose your pain. Dr. Moss and the team at Moss Chiropractic of Inverness can diagnose your condition accurately, and we will develop a treatment plan that works for you and gets you back to the life you love.
Have questions or are ready to schedule an appointment? Call our chiropractic office in Inverness, Florida at (352) 419-6548.

Posted In: Sciatica Chiropractic Joint Pain Piriformis Syndrome