Non-Surgical Spinal Decompression Is Painless
Non-Surgical Spinal Decompression Is Painless
Written By Moss Chiropractic of Inverness on July 1, 2021
---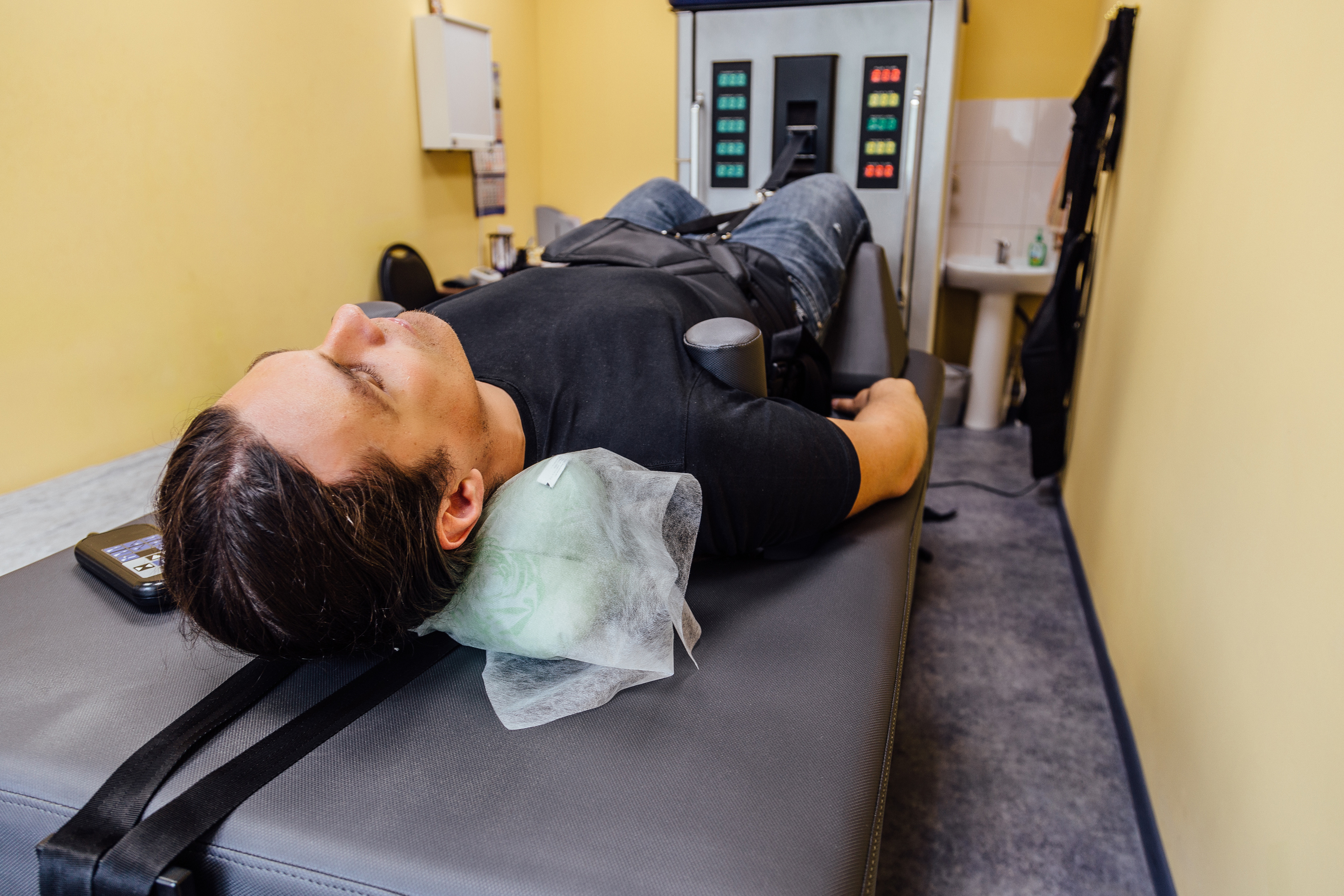 The most pressing question people have surrounding non-surgical spinal decompression is if it's painful. The answer is it's not. Non-surgical spinal decompression is gentle, effective, and many patients prefer it over other pain relief methods.
At Moss Chiropractic of Inverness, well over 95% find that spinal decompression helped give them relief as well as heal from their spinal disc injuries without surgery.
Want to Avoid Surgery?
Moss Chiropractic of Inverness offers non-surgical spinal decompression as a means of keeping our patients out of surgery. It is tremendously successful at treating disc injuries such as disc herniations or disc prolapse as well disc bulges or protrusions. Spinal decompression is wonderfully at helping your body get rid of pain without drugs or surgery. Many of our patients utilize it to get pain relief from arthritis, degenerative disc disease, herniated/bulging discs, muscle strain, spinal stenosis, neuromusculoskeletal dysfunction, facet syndrome, and more.
What Non-Surgical Spinal Decompression Is Like
Pain in your spine and back is often caused by pressure of some sort, be it a herniated disc pressing on a nerve, chronic inflammation, tight muscles, and so on.
Decompression alleviates that pressure, allowing for optimal blood flow. This boosts the healing process, decreases or even eliminates pain, and allows for your spine to get back into alignment.
Spinal decompression therapy sessions run for 15 minutes. Some patients feel discomfort but that can immediately be addressed as we adjust pressure, position, or even duration of treatment. The bottom line is you should feel zero pain when decompression is performed correctly. We need to know the moment something doesn't feel right so we can keep you safe and comfortable.
While it may take a few sessions to feel the results, your body reacts instantly to spinal decompression. You know you're well on your way to recovery when you start feeling it. Followthrough sessions ensure you keep feeling great. The number of followup sessions varies from person to person, and the severity of your condition.
How Do I Start?
To determine whether you are an ideal candidate for spinal decompression, Dr Moss will perform a detailed physical examination as well as discuss your full health history. Depending on what Dr Moss sees in your history or during your exam, they may require digital x-rays to be taken so that the care plan is customized to your exam and x rays. Also, any other structural issues which may affect your progress may be taken into consideration. They are also used to make sure nothing abnormal would deem you an unfit candidate for this procedure.
Get Non-Surgical Spinal Decompression in Inverness
Dr. Brett Moss is a conservative doctor. A large portion of his job is to keep his patients OUT of surgery and OFF medications if possible. If we can restore your health and vitality; if we can help you to live a pain free life naturally, that's what we do. Being conservative does NOT mean he doesn't x-ray patients and order MRIs when necessary. He believes in a 'High Tech, High Touch' way of practice. There is wisdom in the old and brilliance in the new.
Have questions or need to schedule an appointment? Call Moss Chiropractic at (352) 419-6548 or go online and fill out our contact form.

Posted In: Chiropractic Spinal Decompression