Moss Chiropractic: Auto Injury Treatment in Inverness
Moss Chiropractic: Auto Injury Treatment in Inverness
Written By Moss Chiropractic of Inverness on January 5, 2022
---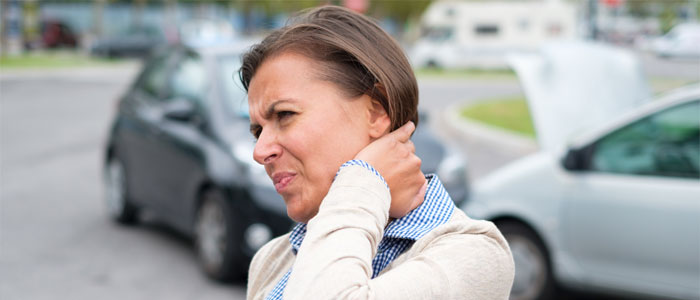 Auto accidents can be a traumatizing experience. While some victims walk away with minor injuries, others are forced to suffer with chronic pain. An auto injury can be mild or severe—but you don't have to rely on painkillers and medications to treat your injuries.
Moss Chiropractic of Inverness is a professional auto injury chiropractor in Inverness, Florida, that has years of experience helping auto accident victims get their lives back.
What Injuries Can Result From an Auto Accident?
Neck injuries
Spinal cord injuries
Spinal misalignment
Foot and ankle sprains
Knee fractures
Why See a Chiropractor for Auto Injury Treatment?
Relieve your pain without addictive medications: Dr. Brett Moss uses advanced adjustment techniques to realign your joints and spine. With decades of experience in chiropractic care, he can treat your injuries naturally and without prescription drugs.
Treat your injuries at the source: Your first visit at Moss Chiropractic of Inverness will start with an examination of your condition. We will inspect your neck, spine and back to see the full extent of your auto injuries. This helps us develop a treatment plan that works for you and targets pain points on your body.
Improve your sleep and reduce stress: Not surprisingly, victims of auto accidents often report stress and poor sleep. When your basic needs aren't met, these problems are compounded. Thankfully, chiropractors like Dr. Moss are focused on professional adjustments and physical therapy that help patients improve their sleep. Chiropractors also work to help reduce your stress while relieving your pain in both the short and long term.
Get back to the things you love: Many patients with auto injury pain simply wait for their ailment to get better on its own. They often find themselves moving differently or giving up certain activities that once gave them joy. Getting your auto injuries treated is the first step to getting back to your life.
Auto Injury Treatment in Inverness, Florida
You can't always avoid an auto accident. But when it comes to auto injuries, you don't have to suffer with chronic pain. Dr. Moss can treat your auto injuries at the source and get you back to living your life again. Whether you need intense physical therapy or simple spinal adjustments, Moss Chiropractic has the tools to get you back on your feet.
Contact our office at (352) 419-6548 and see why we are Inverness's choice for auto injury treatment!

Posted In: Chiropractic Whiplash Auto Injury Treatment Back Pain Neck Pain